About AB Group – In Pursuit of Excellence
We welcome you to the most one-of-a-kind Commerce education institution in India. Set to revolutionize Commerce education and people's perception towards it, we are enthused to launch our very first two centres in Hyderabad.
We understand that education in India, despite its vastness lags behind drastically in quality and practicality, and we are here to make a difference. With an education system that is only next to China and the USA in size, it is disheartening that very few of our prestigious institutions feature in the top list. The reason is simple. The education system in our country is outdated by decades and very little of it is relevant today. However, institutions continue to function in the same manner, churning out thousands of graduates each year, who more often than not, fail to match up to the industry's standards.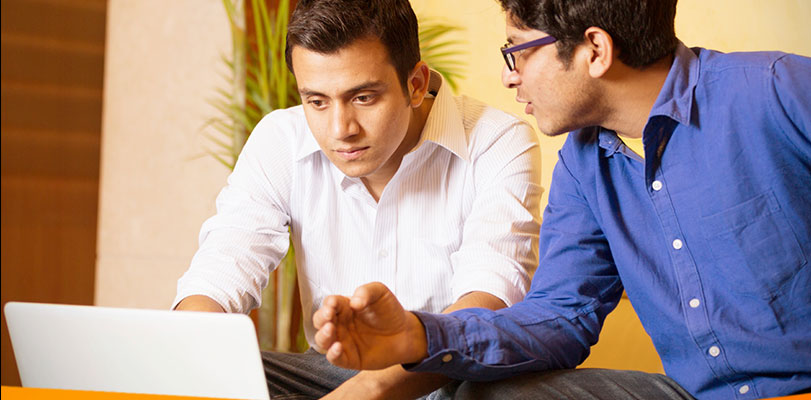 Despite boasting of a sizable skilled labour, the industry requirements are often not met, mostly due to the quality of the workforce. Aspiring students trust our education system to help them achieve degrees that in turn help them get good jobs and choose fruitful careers. However, they don't realize the hard fact of the day that there is a definite skill gap between the Industry requirement and Academic output which leaves them unprepared for jobs & our education system fails them miserably in making them 'job-ready professionals' unlike other western countries.
Important aspects such as "Industry Exposure", "Practical training" & "Soft/Life Skills education viz., Communication, Empathy, Self- Awareness, Creative Thinking, Critical Thinking, Decision Making Skills etc are completely ignored, which goes on to affect young graduates adversely. Getting quality and affordable education in Commerce is becoming a distant dream for many talented Commerce aspirants.
Keeping this in mind, AB Group along with alumni of Chartered Accountants, Company Secretaries, Cost Accountants has come up with a fool proof solution to all the issues faced by the Commerce Education in the country in the form of "Avinash College of Commerce"
Promoted by Mr. Avinash Brahmadevara, the youngest Post Graduate Triple Qualified Professional in India, AB group is dedicated towards creating a state-of-the-art platform for students of Commerce and Finance that is futuristic, relevant and in-line with the current trends and advancements. Backed by a committed and experienced staff passionate about Commerce, we seek to pioneer a system (Avinash College of Commerce) that will set benchmarks in commerce and finance education for years to come.